I'm supposed to tell you about me on this page…
But the person I'm really interested in, is YOU, YOUR life, and how I can help YOU to:
*  Let go of stress (Really, I mean it!)
*  Enjoy more family time
*  Get everything done (and I know it's a lot) with ease
*  Show perfectionism the door
*  Feel great about the work you do
*  Be filled with energy and peace of mind
*  Finish those projects that have been on your list for YEARS!
*  And more…
I've got a few Secrets to share with YOU!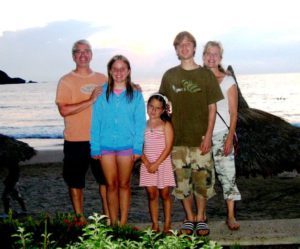 Between my work as a professional life and career coach for working moms, my experience as a small business owner and my personal life as wife and mom to three children, I have tucked away many secrets, tips and strategies – and I keep learning more!  Everything I learn goes into my products, resources and coaching so that you can benefit.
Here's one secret: The answer is not in working harder or doing more.  There are other options.
But who are you?
*    Your life is mostly terrific, but you are so busy, it's hard to find time to enjoy it.
*    You have personal projects or goals that never make it to the top of the list.
*    You worry sometimes that your children are not getting the time they need with you.
*    Your marriage takes a back seat to family and work obligations, a little too often.
*     You are tired, a lot!
I know how it is:
Worlds collide at times: I have had to choose between important business meetings and attending my daughter's softball game or son's Christmas Pageant.
Plans get derailed: "Date nights" with my husband have been known to get trumped by a child who has the stomach flu or an elderly parent that needs extra TLC.
What I have learned is that the secret is not in changing the items on your "to-do" list, but the perspective you have about those items and the list itself.
As a Coach, I help women gain new perspectives that completely change the way they deal with the logistics of life.
Through these small changes, I've seen:
√  Closets get cleaned out after sitting untouched for YEARS!
√  Better relationships at work and at home
√  Time for regular exercise suddenly appear
√  More success in the workplace
√  Deeper connections with spouses and children
Here's what some of the women and working moms that I work with have gained from making a commitment to making small changes in life: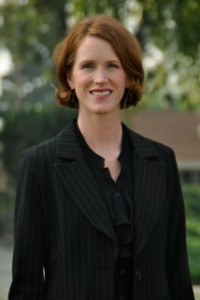 "Two babies, two new businesses – what were we thinking?!  Jamee unearthed a peaceful, confident mother and kept me on track to reaching my career goals.  Jamee's insight is nonjudgmental.  She doesn't have all the answers – but rather works with you to find the strategies and tactics that work for your situation. 
If you're trying to go for the big win in life, you'll want Jamee as your coach."    
~Laura Cushing, Independent Producer (Los Angeles):
"(Jamee) always seems to take things to the next level… I can't tell you how successful I have been since we have been working together."
~Stacey, Professional Actor (Los Angeles):

"I decided to hire Jamee as my Life Coach because I was at a crossroads in my career, personal life and choice of living locations.  After 6 months of working with her, I have taken actions in each area of my life and subsequently,  I have been able to move my life forward with focus and clarity".
~Alyssa Younger, Professional Organizer (New York City):
"Jamee has taught me how to set priorities and establish boundaries in order to accomplish my goals.  Consequently, I have benefited mentally, physically and financially.  I have taken control of my life; I know where I'm going and how I am going to get there."
~Stephanie, Mediator/Conflict Resolution Coach (Orange County):
Here's the really great news:  You can have these big results by making small changes, and I can help you do it.
Here's how;
Download the FREE video series; "7 Days To Peace Through Imperfection."
Take a FREE self quiz and learn more about the "do-er" in you.
Join "Coach Me Quick" and receive a newsletter and enjoy other exclusive benefits.  Sign up below.  It's FREE!
For only $2.99 you can purchase my e-book "Balance Your Work and Family with Less Stress and More Fun" (also available at Amazon and on Kindle)
Ready for coaching?  You can start with a Do-it-yourself e-coaching program; "21 Days to More Joy and Less Stress for Working Moms."
Interested in learning more about one-on-one coaching on the phone or in person? Please email me to schedule your complimentary phone session: jamee@jameetenzer.com
Check out my blog.  I've got lots of tangible information for you on topics from work/life balance to dealing with stress at the office.
Find me on Twitter: @jameetenzer
Join my Facebook page: "She's A Real Mother:" Coach Me Quick! For Working Moms!
Ok, a little more about me;
Coaching working moms is the perfect job for me because I am inspired everyday by my the wit and wisdom of my clients.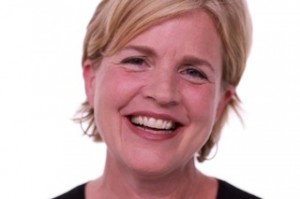 I hold a PCC & BCC credential with the International Coach Federation and have been coaching for 12 years.
In fact, I love coaching so much, I actually train coaches with the International Coach Academy and the Deeper Conversations Coaching Program.
I am a published author and contributor to many online websites and magazines.
You can have more joy, fun and peace in life and I can help you get there.