Kind Words from Other Moms
"I highly recommend her expertise as a must-have resource."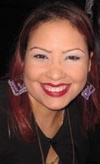 "As a military wife, mother and owner of a consulting business,  I appreciate Jamee Tenzer's valuable insights on real life issues.
Her articles on parenting, marriage and work-life balance are directly in tune with today's modern women.
Jamee's writing is refreshingly honest and is relatable to any reader.   I highly recommend her expertise as a must-have resource."
~Joscelyn Ramos Campbell, President, Mami Innovative Media LLC
www.mamiofmultiples.com
"SHUT THE FRONT DOOR! THIS IS SO GREAT.  I read and even reread the article and am photocopying it for a place in every room of mine"
~Suzette Trimmer
Owner, Your Other Hands
"All the good deeds in the world won't replace a good strong dose of self care." (Jamee Tenzer) Jamee — I just posted that line as my facebook status.  It's great!"
~Trisha Miltimore

"Working with Jamee to achieve your career goals is the smartest thing you can do.  She'll coach you to success every time; whether you are at the earliest stages of planning a career or yearning to build on your already well-laid foundation."
~Laura, Independent Producer (Los Angeles)
"(Jamee) always seems to take things to the next level… I can't tell you how successful I have been since we have been working together."
~Stacey, Professional Actor (Los Angeles)
"I decided to hire Jamee as my Life Coach because I was at a crossroads in my career, personal life and choice of living locations.  After 6 months of working with her, I have taken actions in each area of my life and subsequently, I have been able to move my life forward with focus and clarity".
~Alyssa, Professional Organizer (New York City)
"Jamee has taught me how to set priorities and establish boundaries in order to accomplish my goals. Consequently, I have benefited mentally, physically and financially.  I have taken control of my life; I know where I'm going and how I am going to get there."
~Stephanie, Mediator/Conflict Resolution Coach (Orange County)
Is Coaching Right For You?  Find Out Here
"Practical advice on how to keep it all together"

"Jamee Tenzer's writing touches the hearts of Mom's today.
Whether it's down to earth stories of a mom's life or practical advice on how to keep it all together,  Jamee is a delight to read!"
~Tracy Larson
www.nomakeuprequired.com
"What a great article, thank you for sharing.  Just today realized that working my average 70hr week, on top of handling our 2year old son, selling our house, etc. that I have completely failed at self-care in the last few months.  I am thankful for your article and the reminder for self-care for us busy executive's, mothers, wives, etc."
~Elisabeth A.
"Thanks for the post, Jamee!  I'm so relieved now.  I've secretly confessed that I couldn't handle well multitasking and never really enjoyed it even when I did multitask."
~Mariel M.
Check Out Jamee's Blog Here
"Just what I need to set me free from what I'm stressing about, get back on track and have more fun while still getting the job done!"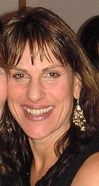 "This Balance Your Work and Family Book" is fantastic!  I loved it!  No working mom should be without it!
As a single, working mom I need quick, accessible wisdom to help me handle all I try to do in my life.
Jamee delivers her sage, sane advice with humor and clarity.
Whenever I am up against a challenge, I can just open up "Coach me Quick" guide and find just what I need to set me free from what I'm stressing about, get back on track and have more fun while still getting the job done!
Somehow, the way Jamee presents her stories and tips, they easily translate into solid changes in my day-to-day life!
Jamee has obviously done a lot of inner work on herself. She is humble, balanced, kind, inspiring, intelligent, effective and real.  She just overflows with enthusiasm, acceptance and integrity.
Jamee has a unique, empowering way of teaching that allows you to feel she's your best friend and even though she's knowledgeable and experienced, she's learning right along with you.
Having Jamee's "Coach Me Quick" guide is like having your own life coach 24/7!
"Balance Your Work and Family" is a joy to read and useful too! I'd recommend it to all moms (and dads!) working or not!
~Kai Bravo, health practitioner and author of "The BLT That Saved My Life"
"Well-written, imaginative, and inclusive, this is a book for anyone and everyone with too much to do."

"My son is twenty-eight, so it's been quite a while since I've been in the trenches of working motherhood.
Still, I find myself dropping everything when Jamee Tenzer's "Coach Me Quick" emails hit my in-box and her book; "Balance Your Work and Family Life with Less Stress and More Fun!" is just as good!
Her practical tips, delivered in charming, down-to-earth style, are certainly helpful to parents of school-age children.
What perhaps Jamee doesn't even realize is how helpful they are to me, a veteran multi-tasker long past the daily-parenting stage of life.  Well-written, imaginative, and inclusive, this is a book for anyone and everyone with too much to do."
~Kathi Kamen Goldmark,
co-author of Write That Book Already: the Tough Love You Need to Get Published Now
"I highly recommend this fantastic book for busy, working mothers!"

"As a Professional Organizer, I work with many parents who have busy schedules and are looking for strategies that will help them have more time to enjoy their families without sacrificing responsibilities in the workplace – this book offers all that and more!
I highly recommend this fantastic book for busy, working mothers!"
~Alyssa Younger, Professional Organizer
"It  felt great – like I was re-joining the land of the living."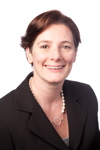 "I did the 21 Days to More Joy and Less Stress course and got instant benefits and results.
In one of the first modules dealing with transition between work to home, it talked about the need to switch off from work and be present when at home.   I looked up at my kids and asked them if I was a good mother to which they answered yes of course.  I then asked them if they wanted to spend more time with me and got a unanimous yes.
OK I said I'll spend more time with you from 4pm – 8pm.  "Great" said my son, "we can play some board games now" . . . I was about to say "not right now, let me finish this course I'm doing" when I actually stopped, put down the lap top and spent the next hour and a half sitting on the floor playing Connect 4 and Monopoly.
It felt great – like I was re-joining the land of the living.
The kids went to bed straight away because they had had their mommy time.  I did the other modules in my own time and found them just as transformational.
What I really like about the course is that you can go back and do modules again and again. Once I had read through the modules I found myself thinking – oh I'm so stressed today, I need to re-visit the stressed out module to take time out and get back on track. 
I loved the fact that the modules were short, the questions easy to answer and leading you to your own solutions.
I would not hesitate in recommending this course to any busy working mum, I guarantee you will be able to relate to the material and find the solutions you need through answering guided questions for yourself."
~Clotilde Blanchett
Internet Marketing Specialist
"I'm a much happier wife, mother, friend, and business partner…"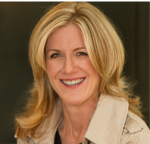 "I recently participated in Jamee's 21 Days to More Joy and Less Stress for Working Moms program and absolutely loved it.
It came at an opportune time as I enter into a busy season of coaching youth track with my husband, running 2 coaching businesses and raising 2 boys.
During my 27- year career I was a consistent top 1 percent producer and continued this when I had my 2 boys, now 10 and 12.  However, I have felt challenged with balancing time with family, work and giving back to my community.  Besides my daily run and time at the gym before my family is up, my self care was very sporadic.  I recently threw out my back while exercising at the gym and this tends to happen when I'm trying to fit too much in my day or I feel stress.
What I loved about Jamee's program is that it's filled with thought provoking exercises that supported me with scheduling self care.  I realized that self care doesn't happen unless I set aside specific time for it.  And it's okay to schedule some of these during working hours because it renews me and energizes me for the rest of the day.
I now have specific self care activities scheduled on my calendar a month in advance.  These consist of haircuts, pedicures and even a massage!  I asked my husband to support me with making dinner certain nights of the week and he happily agreed.  The kids set the table and clear every night which gives them responsibility and allows my husband and me some time to connect at the end of the day.
I am also taking things off my plate that are no longer in alignment with my schedule.  It feels fine to say no or I first have to check with my schedule before I commit.
I know I'm a much happier wife, mother, friend, and business partner when I incorporate consistent self care in my life.  I'm really looking forward to my scheduled massage next week!"
~Carolyn Coradeschi, CPC
President – Rainmaker Mindset
Medical Sales Coaching Specialists