Dear Multi-Taskin Mama,
*  Have you ever woken up fully dressed in your child's bed at 2am and found your child sleeping soundly next to your husband in your bed?
*  Have you ever shown up at the office wearing 2 shoes that don't match?
*  Do you ever call your son by the cat's name, your husband by your daughter's name and your boss "honey?"
*  Have you ever pretended to have a conference call so you could sneak out to attend a "mommy and me brunch?"
*  Have you ever made 5 dinners for 5 people because none of your children will eat the same thing and your husbands on a diet?
*  Does the term "self-care" make you laugh so hard you snort?
*  Have you ever considered having a Martini for breakfast?
*  Have you watched so many dance recitals, piano recitals, school plays and assemblies, you have not only lost count, you have lost your mind?
*  Can you heal bug bites, paper cuts and life's aches and pains, with nothing more than a hug?
If ANY of this sounds familiar and you want to feel empowered to celebrate the experience of imperfection, exasperation, wonderment and joy that balancing work with motherhood is, each and every day, this e-book is for you.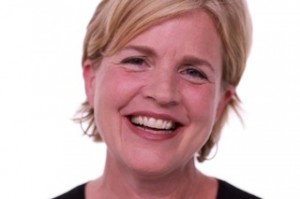 As a working mother of three, I often wonder if I would have been better off knowing   some of the realities of life as a working mom, BEFORE I took the plunge?
Of course I knew that there would be sleepless nights in the beginning – but I didn't expect to be feeding my little darling (what seemed like) every 20 minutes for the first 6 months of her life.
I dwelled in a delirium during which I would show up at meetings looking like I had just walked out of Disney's Country Bear Jamboree.
My nights were spent napping in the rocker or sitting  at my breast pump as it wheezed away reminding me that although I felt like a farm animal, I was not in Kansas anymore.
My days were spent napping through conference calls or imagining the bliss of climbing up onto the mighty comfy table in the board room to take a proper nap, snuggled up to the phone set.
Talk about bonding!  My baby and I were warriors together on a never ending quest for milk and rest – like two weary ramblers hopping freights across the land of "No Sleep" hoping to get to our destination; normality.
And then, it happened.  She slept for 5 hours straight one night.  Glory be!
If only I had been able to sleep too – but instead I kept running into her room to be sure that "everything was alright."
And that is when I learned four things;
* Motherhood requires "on the job training."
* As soon as you become an expert, the job changes.
* The joy far exceeds the challenges…
* You and I have the power to enjoy and appreciate it all with creativity and a few strategic shifts in perspective.
Through my own personal experience, and over 9 years of coaching Working Moms, I have learned many strategies, heard funny stories and "truths," and identified tips and solutions to the challenges that working women face each and every day.
I'm sharing all of it with you in my brand new e-book – "Balance Your Work and Family Life with Less Stress and More Fun!  A Coach Me Quick! Guide for Working Moms"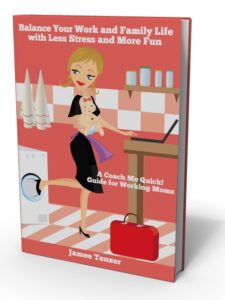 Nominated for the Global e-Book Awards!

This Coach Me Quick! Guide offers humorous (one can only hope, right?) stories that come from my life and the lives of my friends and clients, written in quick and easy to read one-page articles.

Plus, each article is followed by a list of realistic solutions to the challenges you face each day.

I think you will see yourself in these pages.  The e-book is jam packed with over 120 articles.  Each article is a slice of life written from real world experience covering topics such as:

•  Having More Time

•  Taking Better Care of Yourself (seriously)

•  Letting Go of Anxiety and Guilt


•  Embracing Imperfection

•  Having Lots More Fun

•  And so much more…

I'm  also including a Special Bonus Offer  (keep reading to learn more)
You deserve it all and I am committed to helping YOU enjoy and appreciate the incredible life that you have created – one that includes work, family and friends.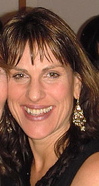 "Just what I need to set me free from what I'm stressing about, get back on track and have more fun while still getting the job done!"
"This Balance Your Work and Family Book" is fantastic!  I loved it!  No working mom should be without it!
As a single, working mom I need quick, accessible wisdom to help me handle all I try to do in my life.
Jamee delivers her sage, sane advice with humor and clarity.
Whenever I am up against a challenge, I can just open up "Coach me Quick" guide and find just what I need to set me free from what I'm stressing about, get back on track and have more fun while still getting the job done!
Somehow, the way Jamee presents her stories and tips, they easily translate into solid changes in my day-to-day life!
Jamee has obviously done a lot of inner work on herself.  She is humble, balanced, kind, inspiring, intelligent, effective and real.  She just overflows with enthusiasm, acceptance and integrity.
Jamee has a unique, empowering way of teaching that allows you to feel she's your best friend and even though she's knowledgeable and experienced, she's learning right along with you.
Having Jamee's "Coach Me Quick" guide is like having your own life coach 24/7!
"Balance Your Work and Family" is a joy to read and useful too! I'd recommend it to all moms (and dads!) working or not!
˜Kai Bravo, health practitioner and author of "The BLT That Saved My Life"
Imagine being able to balance it all and enjoy it all too – without giving up any of the primary components of a busy life, but simply shifting the way we experience that life.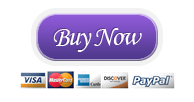 Click here if you'd like to buy the soft cover book or e-reader (Kindle) version from Amazon


"I highly recommend this fantastic book for busy, working mothers!"
"As a Professional Organizer, I work with many parents who have busy schedules and are looking for strategies that will help them have more time to enjoy their families without sacrificing responsibilities in the workplace – this book offers all that and more!
I highly recommend this fantastic book for busy, working mothers!"
˜Alyssa Younger, Professional Organizer
All the good deeds in the world won't replace a good strong dose of self care.
You spend your days taking care of others, isn't it time to take care of You?
Taking care of yourself is not selfish, it is the only way that the people who count on you, can have you when they need you.

"Practical advice on how to keep it all together"
"Jamee Tenzer's writing touches the hearts of Mom's today.
Whether it's down to earth stories of a mom's life or practical advice on how to keep it all together,  Jamee is a delight to read!"
Tracy Larson
www.nomakeuprequired.com
You are amazing – it's my job to make sure that you don't forget it.  That's why I wrote this book.  So…are you ready get it all done, with less stress and more fun?  Are you ready to enjoy every aspect of being a mom.
The "Balance Your Work and Family Life with Less Stress and More Fun! Coach Me Quick! Guide" e-book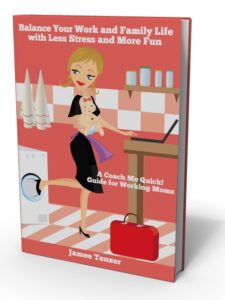 Will coach you to…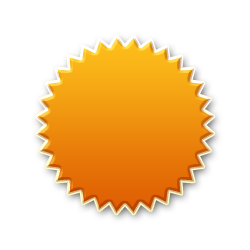 being empowered to celebrate the experience of imperfection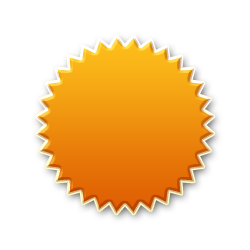 shift your perspective and discover new solutions, that were not previously available to you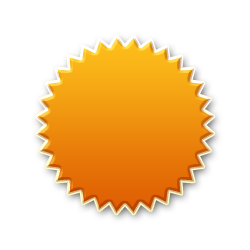 greater balance and greater ease in every area of your life…and the lives of those you love.
And, you can download and start reading immediately.
If you've read this far, you're ready to read this book.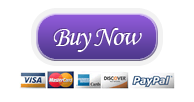 Click here to purchase the soft cover or Kindle version of the book on Amazon.
Your happiness is important to me!
I am offering a full money back guarantee if you are not happy with this book.  No questions asked.  It's that easy.  Just let me know within 30 days of your purchase.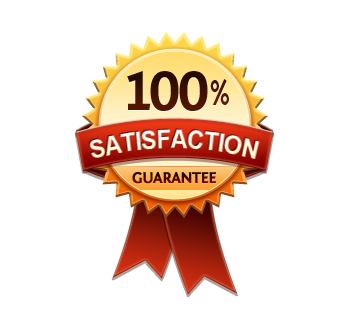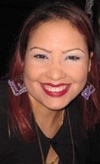 "I highly recommend her expertise as a must-have resource."
"As a military wife, mother and owner of a consulting business,  I appreciate Jamee Tenzer's valuable insights on real life issues.
Her articles on parenting, marriage and work-life balance are directly in tune with today's modern women.
Jamee's writing is refreshingly honest and is relatable to any reader.   I highly recommend her expertise as a must-have resource."
Joscelyn Ramos Campbell, President, Mami Innovative Media LLC
www.mamiofmultiples.com
Wishing you all the best,


Jamee Tenzer PCC
P.S.  Wait!  I almost forgot…Right now with your purchase you will also receive this special bonus e-book: "A Year of Secrets and Solutions for Multi-Taskin' Mamas" absolutely FREE.
Inside you will find:
• A chapter for each month of the year, packed with tangible tips designed to make life easier and more fun.
• Strategies that can be easily implemented to fit your unique family challenges and lifestyle.
• Real stories of life as a working mom, that will remind you that you are not alone, and provide a few laughs along the way.
Get both books now for the price of one.
If you have any questions please feel free to send me an email.
Important Note:  If you purchase the soft cover or Kindle version of the book from Amazon, please send an email to assistant@jameetenzer.com  so that we may send you your bonus book.  Please enter the word BALANCE in the subject line and include your order number or attach a copy of your receipt.  If you purchase the e-book version of the book you will receive your bonus automatically.

"Well-written, imaginative, and inclusive, this is a book for anyone and everyone with too much to do."
"My son is twenty-eight, so it's been quite a while since I've been in the trenches of working motherhood.
Still, I find myself dropping everything when Jamee Tenzer's "Coach Me Quick" emails hit my in-box and her book; "Balance Your Work and Family Life with Less Stress and More Fun!" is just as good!
Her practical tips, delivered in charming, down-to-earth style, are certainly helpful to parents of school-age children.
What perhaps Jamee doesn't even realize is how helpful they are to me, a veteran multi-tasker long past the daily-parenting stage of life.  Well-written, imaginative, and inclusive, this is a book for anyone and everyone with too much to do."
Kathi Kamen Goldmark,
co-author of Write That Book Already: the Tough Love You Need to Get Published Now
_________________________________________________________________________________________________
CMQ Coaching LLC
email: assistant@jameetenzer.com
www.jameetenzer.com
149 S. Barrington Ave
#366
Los Angeles, CA 90049
3104713382
Disclaimer