Mastering the Challenges of Time Management – Tips for Working Moms
I don't have enough time.  There is too much on my plate.  My world's are colliding.
What working mother cannot relate to these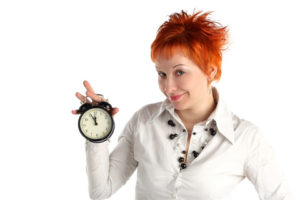 phrases  and worse, the feelings of overwhelm that accompany those words?
As a working mom who coaches working moms, I have heard it all – both in my office and inside my own head!
And, I have looked at the challenges of "time management" from many different perspectives.
What I have learned is that time cannot be managed, but the way we view time and the choices we make, can allow us to live in harmony with the realities of time.
Not only that, we can still check off our list of "to-do's," take care of ourselves and meet the needs of those we love most.
Below are some short articles that help you to begin to see time as a tool to be used for your benefit and not as a hindrance or hurdle.

JUST SAY NO 
Scheduling For The Real Mother
SET YOURSELF UP FOR SUCCESS
Where there's a Will There's a Way
LET GO OF THE NEED TO BE BUSY
CREATE BOUNDARIES
ONE STEP AT A TIME 
ASK FOR HELP (before you need it)