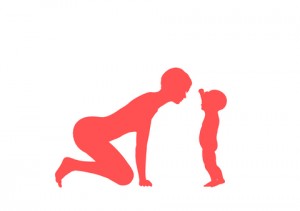 As a mother of three children that span a decade in terms of age (6, 10 and 16,) I am constantly reminded that children each have their own needs, that must be met in their own ways.
While one needs her "space," another needs snuggle time.  Two of them might require my attention to complete homework, while the third is able to more successfully work independently.
This may seem obvious when dealing with children of different ages, but the same is true for my friends who have kids close in age.  They are each skipping down their own path, at their own rate, through childhood.
How can we give children what they need,
when

they need it?

At times I feel like the Ringmaster in my own three ring circus; I'm the clown with my child who needs cheering up, the lion tamer with my child who is giving me attitude and a contortionist for the child who must get from violin to dance in 15 minutes through L.A. Traffic.

I love the circus.  I direct, applaud, embrace, encourage and try to make sure the performers get enough rest so that they will be ready for tomorrow's show.

But even with all my experience in the center ring, it is not easy to identify the individual needs of my children.  In order to do this, I have learned that I have to listen and be "present" and "aware" with each child.

With our first child, this was easier.   But I have learned that If we are not careful,  the first child can become the "standard" by which we parent our children who come afterwards.  Instead of beating ourselves up for this, we can just be aware of the tendency to compare and nip it in the bud when necessary.

How do we maintain that awareness and presence with our children in order to meet their needs?  In our busy lives we juggle jobs, family, friendships, self care (If this is not something you are including, please add it in) spouses, children, community and so much more.

Our life is structured through appointments and commitments.  This is how we get it all done.  Maybe we could use this strategy to help us maintain our commitment to being present with our children?
Coach Me Quick Tips for Meeting Your Child's Unique Needs:
Start with taking about 15 minutes to think about each of your children.  At this point in their lives, what do you see they need from you?  What is it they seem to be asking for in their own way?  Is it more time with you?  Is it more freedom?  Is it information (do they ask a lot of questions)?  Taking a quick inventory every few months, is a great way to encourage awareness.
Ask your spouse for input.  What are they noticing?  You might be surprised by the insight they provide.
The next time you are talking to your child, ask them what they would like from you in that moment.  You may not be able to provide it, but you could be surprised at how quickly you will get an answer.
When you are talking to your child, ask yourself; "what does she/he need right now?"  Again, you may not be able to give it, but train your mind to ask this question in the moment and you will no longer take action out of old habits and assumptions.
Please comment on this post.  I would love to hear your thoughts!