Dear Working Mom,
Imagine for a moment, a stress-free time in your life.
You might have to harken back quite a ways.  Maybe it was before you had children?  Maybe it was when YOU were a child?  What was that like?
What if you could have more time like that in your life, without giving up your responsibilities and goals?
In order to experience more joy, you might have to give up a little anxiety and overwhelm.
You might have to show "guilt" the door and invite self care to come on in and take a load off.  You might have to stay up late, eat too much and get to work late every so often.
Why?  Because stress does not mix well with joy.
There.  I said it and I am sticking to it.
Here's the proof:
• Have you ever tried to have fun with someone who is stressed out?  Yippee!  I'd rather give up chocolate for life.
• Do your children tiptoe into the next room to avoid you, when you are stressed out?  Ouch.
• Are you able to accomplish your professional goals more easily and efficiently when you are stressed out?  Who are we kidding?
• How about those family vacations sprinkled with a little stress?  Makes you want to turn the car around, doesn't it?
That's because Stress does not go well with joy.  Are you convinced?
Not yet, eh?  You feel there is a value to stress?  O.k., I'm willing to play devil's advocate;
Let's look at the role stress plays in our lives;
• Stress gets in the way of productivity and creativity
• Stress pushes people away
• Stress makes us look older than we are (this reason is good enough to give it up, in my humble opinion)
• Stress can make us sick and may give us a heart attack
"Had enough?  Thank goodness!  Because I want to help you create less stress and more joy in your life, now!"
Let's talk about joy for the working mom.
I feel the room getting brighter already, don't you?

 √   Wouldn't it be wonderful to have more time in life for what you enjoy doing?

√   Can you imagine letting go of the anxiety and guilt you sometimes feel and replace that with more peace and ease?
√  What if you could change your day to day experience of life from feelings of exhaustion and over-commitment to loving every moment of the chaos?
  Wouldn't that be a joy to behold?
A truly joyful existence in as little as 3 short weeks and 10 minutes per day!
As a working mom with 18 plus years under my belt, I've discovered that life can be as fun as it is messy.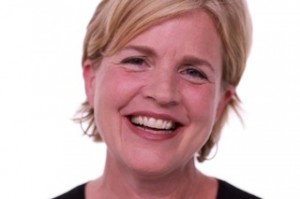 I have a terrific job coaching working mothers who are dealing with many of the challenges that I have faced and continue to face.
I have gone through periods where I am so overwhelmed I have actually shown up at the office wearing 2 shoes that don't match (both black pumps, but from different pairs) and picking cheerios out of my hair.
I have also felt overwhelming love for my children each and every day and excitement for them as they begin to make their way in our world.
Through my own experience, and over 9 years of coaching Working Moms, I've learned many strategies, "truths," tips and solutions for the challenges that working women face each and every day – not to mention some very funny stories.
"Contrary to popular belief, we do not need to make sweeping commitments and resolutions to get the results we want in life."
My overall goal as a coach is to find ways to help working mothers like you get more of what you want in life because I know that if you have what you want in life, the people you care for, will be enriched also.
And what you might want in life will change periodically.
If you are a woman putting in 60 hour work-weeks, you might like to create more family time and experience less stress.  If you are the mother of an infant, I'm guessing you would give up a lot including some pretty nice jewelry, for a 30 minute nap and the chance to take a shower.
That's why I created "21 Days to More Joy and Less Stress – A Coach Me Quick! Program  for Working Moms"
This program is designed to make it easy for you – a busy working mother – to take small steps that will make big changes for the better in the way you experience each day.
The program is broken down into 21 modules covering topics such as:
Transforming Time Management
At My Wit's End: Strategies
Achieving Goals Parenting
Self Care
Easy Transitions
Life is good
Gratitude and Celebration
And many more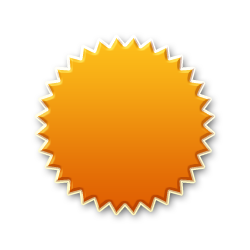 You will be guided step by step through a 3 week process in which you will discover new tools and how to easily incorporate them into your life in ways that work best for you and make your life easier.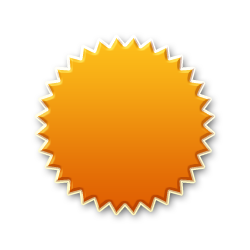 Each module contains a short, easy to follow exercise presented in both written and audio format.  So if audio's your more preferred way to learn, you can sit back and listen as I walk you through that days lesson.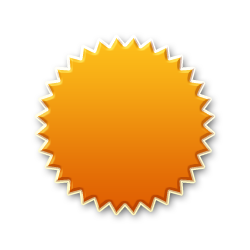 Every exercise is followed up with several simple, yet powerful coaching questions specially designed to lead you to your own perfect solutions.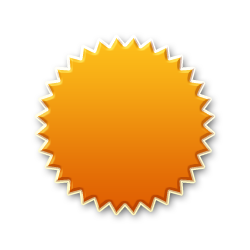 You will have 24/7 access to the program through your own private dashboard where you will be able to save your answers within each module in order to easily review them later as you progress.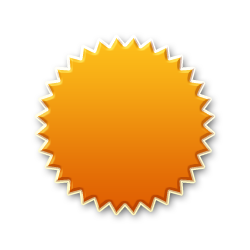 Also, you can  go through the program at your own pace and on your own schedule.  And the best part is that you will be able to go back and review any part of the training at anytime for as long you want.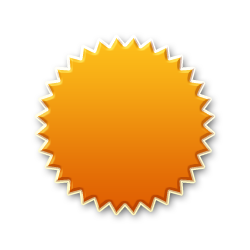 Immediately after signing up, you will receive instant access to a password-protected site so you can get started immediately.  Plus, the entire program is offered online so it is incredibly easy and convenient, you simply log-in any time, from anywhere.
Here's just some of what you will discover on your journey to less stress and more joy.
HOW TO:


Do less and get more done

Have more free time and more fun

Be more relaxed without letting things slip through the cracks

Experience less guilt

Have more quality family time

And much more
This newly released online, self-coaching program is designed to Empower You to Celebrate the experience of imperfection, exasperation, Wonderment and Joy that motherhood is, each and every day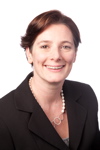 "It  felt great – like I was re-joining the land of the living."
"I did the 21 Days to More Joy and Less Stress course and got instant benefits and results.
In one of the first modules dealing with transition between work to home, it talked about the need to switch off from work and be present when at home.   I looked up at my kids and asked them if I was a good mother to which they answered yes of course.  I then asked them if they wanted to spend more time with me and got a unanimous yes.
OK I said I'll spend more time with you from 4pm – 8pm.  "Great" said my son, "we can play some board games now" . . . I was about to say "not right now, let me finish this course I'm doing" when I actually stopped, put down the lap top and spent the next hour and a half sitting on the floor playing Connect 4 and Monopoly.
It felt great – like I was re-joining the land of the living.
The kids went to bed straight away because they had had their mommy time.  I did the other modules in my own time and found them just as transformational.
What I really like about the course is that you can go back and do modules again and again. Once I had read through the modules I found myself thinking – oh I'm so stressed today, I need to re-visit the stressed out module to take time out and get back on track. 
I loved the fact that the modules were short, the questions easy to answer and leading you to your own solutions.
I would not hesitate in recommending this course to any busy working mum, I guarantee you will be able to relate to the material and find the solutions you need through answering guided questions for yourself."
Clotilde Blanchett
Internet Marketing Specialist
And There's More!
When you order now you'll also receive two very special bonuses.
FIRST – A copy of my my brand new e-book
"How to Balance Your Work and Family Life with Less Stress and More Fun! – A Coach Me Quick Guide for Working Moms"
This Coach Me Quick! Guide offers over 100 humorous (one can only hope, right?) stories that come from my life and the lives of my friends and clients, written in quick and easy to read one-page articles.
This book is a wonderful complement to the "21 Days to More Joy and Less Stress Program"
PLUS – My popular e-book
"A Year of Secrets and Solutions for Multi-Taskin' Mamas"
 Download and keep Both books absolutely FREE when you Sign Up Now!
"I highly recommend her expertise as a must-have resource."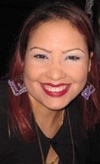 "As a military wife, mother and owner of a consulting business, I appreciate Jamee Tenzer's valuable insights on real life issues.
Her articles on parenting, marriage and work-life balance are directly in tuned with today's modern women.
Jamee's writing is refreshingly honest and is relatable to any reader. I highly recommend her expertise as a must-have resource."
Joscelyn Ramos Campbell,
President, Mami Innovative Media LLC
The answer is not in giving up any of the primary components of a busy life, but simply shifting the way we experience that life.
I know that being a working mom is not easily described.  Yes, it is hard and overwhelming at times, but what would we give up?  We love our jobs (most of the time) and we love our children ALL of the time.
Take a look around right now at your life.  Are you in your office, at home, in the car?  What do you see that brings you joy?  Maybe it's a family photo or a hand written note from your 4 year old that says: "i lov yu mommmy.  sorry i spilt joos on the (brand new!) capet."
What do you see that adds to your stress?  Maybe the bill from the carpet cleaner?  What if you could choose what you are seeing?
What if you could choose to have less stress?  Would you make the choice?
It is possible to make these choices – in fact you make these choices all the time but you may not feel that you are in control of the choices you are making.
So how can you let go of stress without letting go of:
• getting everything done
• dealing with an unreasonable boss
• dealing with an unreasonable two year old
• being a good mother
You can.  You don't have to give up circumstances to change the amount of joy you experience and stress you let go of.
The "21 Days to More Joy and Less Stress Program" not only teaches you how to do this – it takes you step by step through the process.
Here's a re-cap of some of the things you'll learn: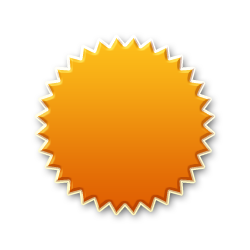 How to do less and get more done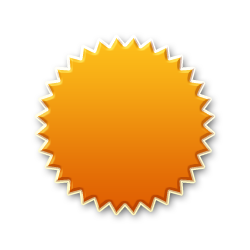 How to have more free time and more fun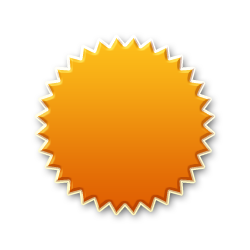 How to be more relaxed without letting things slip through the cracks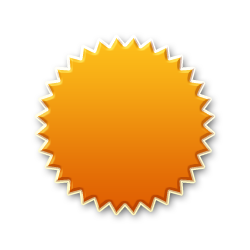 How to experience less guilt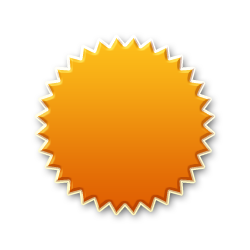 How to have more quality family time
RISK FREE OFFER
You deserve it all and I am committed to helping YOU enjoy and appreciate the incredible life you have created – one that includes work, family and friends.
In fact, I'm so committed that if you are unhappy with the 21 Days to More Joy and Less Stress for Working Moms Program for any reason; 
I'll give you a full refund, guaranteed.  No questions asked.  It's that easy.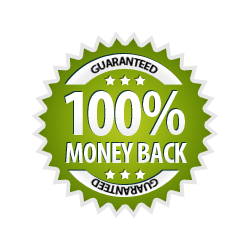 And remember, in addition to all of the powerful new knowledge you'll receive from this program, the 2 FREE bonus books – "Balance Your Work and Family Life with Less Stress and More Fun" & "A Year of Secrets and Solutions for Multi-Taskin' Mamas" are yours to keep – even if you decide the program is not for you.
So…Are you ready to have less stress and more joy?
Let me ask you this…what price would you put on experiencing more joy in your life?  What does it cost you and the people you care about, for you to be over stressed, overwhelmed and stretched too thin?
What's the value of having more quality time with your family…with your children?  How much would it be worth to feel more relaxed and have more fun on a regular basis?
I'm so confident that the information and guidance in the 21 Days to More Joy and Less Stress Coach Me Quick Program can absolutely improve your experience of life as a working mother for the better, that I'm making it available for only $97.00.
However, this price will only be available for a short time.

You can have a more joyous, fun, and relaxed experience of life and you can have it more quickly and easily than you think.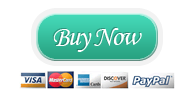 "I'm a much happier wife, mother, friend, and business partner…"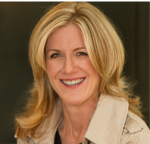 "I recently participated in Jamee's 21  Days to a More Joyous Experience of Life for Working Moms program and absolutely loved it.
It came at an opportune time as I enter into a busy season of coaching youth track with my husband, running 2 coaching businesses and raising 2 boys.
During my 27- year career I was a consistent top 1 percent producer and continued this when I had my 2 boys, now 10 and 12.  However, I have felt challenged with balancing time with family, work and giving back to my community.  Besides my daily run and time at the gym before my family is up, my self care was very sporadic.  I recently threw out my back while exercising at the gym and this tends to happen when I'm trying to fit too much in my day or I feel stress.
What I loved about Jamee's program is that it's filled with thought provoking exercises that supported me with scheduling self care.  I realized that self care doesn't happen unless I set aside specific time for it.  And it's okay to schedule some of these during working hours because it renews me and energizes me for the rest of the day.
I now have specific self care activities scheduled on my calendar a month in advance.  These consist of haircuts, pedicures and even a massage!  I asked my husband to support me with making dinner certain nights of the week and he happily agreed.  The kids set the table and clear every night which gives them responsibility and allows my husband and me some time to connect at the end of the day.
I am also taking things off my plate that are no longer in alignment with my schedule.  It feels fine to say no or I first have to check with my schedule before I commit.
I know I'm a much happier wife, mother, friend, and business partner when I incorporate consistent self care in my life.  I'm really looking forward to my scheduled massage next week!"
Carolyn Coradeschi, CPC
President – Rainmaker Mindset
Medical Sales Coaching Specialists
Please be assured that your transaction is completely secure.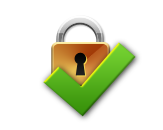 I hope you decide to take advantage of this offer and give yourself this gift because I know that you deserve it.
Taking care of yourself is not selfish, it is the only way that the people who count on you, can have you when they need you.
All the good deeds in the world won't replace a good strong dose of self care.
Wishing you more joyful days ahead.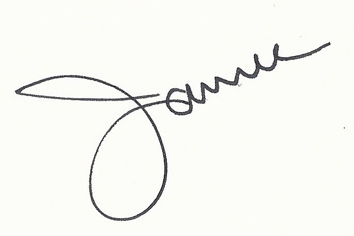 Jamee Tenzer PCC
P.S.  If you're still unsure, give yourself a little time with the program, see for yourself.  Remember, I'll give you a %100 refund if you don't find any value in this program.  You really have nothing to lose and so much to gain.  Get Started Today.
If you have any questions please feel free to email me: jamee@jameetenzer.com
________________________________________________________________________
CMQ Coaching LLC
email: assistant@jameetenzer.com
www.jameetenzer.com
149 S. Barrington Ave
#366
Los Angeles, CA 90049
3104713382