NEWSFLASH!  Mom Takes Time For Self!
World Keeps Spinning.

Dear Working Mom,
When is the last time you got through a day without tension in your neck?  And how about those shoulders?  Wait a minute – are those shoulders or ear muffs?
You love your family, work and home – you've built a terrific life.  But you worry your children are getting short shrift, you know your spouse wants more time with you and things are piling up at the office.
So here's the million dollar question: Do you have 10 minutes to spare?
I'll wait until you stop laughing.
When is the last time you had 10 minutes to spare and chose to spend it on you?  I'm guessing the last time you had 10 minutes, you spent it making your son's appointment for his annual check-up, hiring a sitter for Saturday night, and organizing the office party for your Assistant's Birthday.  Am I right?
This is why your friends tell you they think you're "amazing" and they "just don't know HOW you do it!"
But down deep in side, do you feel amazing or exhausted?
What about those days when you look at the week ahead and feel like you've lost the race before you've even laced up your running shoes?
Instead of feeling relaxed and on top of things, you just start running.  No time to stretch and no time to fill up your water bottle.  Nevertheless, you trot ahead with a commitment to make it to the finish line.
And just as you make it past mile marker 1, the principal calls you to discuss an issue your daughter is having at school or your boss asks you to work over the weekend.
All of a sudden, the finish line is pushed farther ahead and you're at risk of running out of energy before you make it there.
What if you could say no, without feeling guilty?
You've built a majestic ship called; "your life." You've loaded it with people, work and activities that inspire you.  And you are the Captain of this enormous vessel, responsible for charting its path.  But you are also responsible for managing unruly passengers (your children and in some cases, your husband) providing a never-ending buffet and making sure everyone gets their turn at shuffleboard.
It's easy to find yourself slightly off-course at times.  It's no wonder you still haven't visited the on-board spa or taken a nap poolside.  Who has time?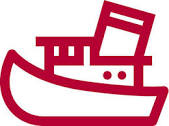 Stop Stress, Overwhelm and Guilt in 10 Minutes Per Day is the brightly colored tug boat that will help you make small shifts in your navigation so you can get back on course without giving up any of the great stuff you have loaded on that ship of yours.
CLICK HERE TO REGISTER NOW – $47.00
This 21-Module Course is designed with you in mind.  Do it on your own time and at your own pace.  Read or listen (MP3 versions of each module are included) to the easy to access content and answer questions, write reflections and take small bite-sized actions.
Here are the areas in life that you will have an opportunity to explore and shift:
Getting Started
Transforming Time Management
Imperfection
At My Wits End
Less Doing, More Being
Self Care
Parenting
Moms Work Too
Achieving Goals
Life is Good
This course is designed to be effective if you do it 10 minutes per day or 10 minutes per week.  And, the beauty is that once you buy it, you can do the course over and over again to keep getting results.
If you know you are ready to make significant changes in just 10 minutes per day
It's possible.  It just takes one small tug boat to get you there.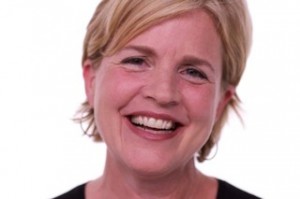 As a working mother of 3, I've "done it all" for many years and as a Professional Coach, Trainer and Mentor, I've had the privilege of working with women just like you who have many of the same feelings that you are having.  I know what it's like to be swept away by a to-do list and to feel overwhelmed, guilty and stressed out.
When I had my first child, 20 years ago, I experienced a real wake up call.  I loved working and I loved being a wife and mother but I struggled to find a way to not only "do it all," but enjoy it all too.  I didn't want to spend the next 20 years overwhelmed and stressed out.
There had to be a better way.
I knew that if I was not taking care of myself, I would not be able to take care of my family or succeed at the office.  I also knew that I would not be able to fully enjoy my life.  And so I started to create strategies that I could use when I began to feel like I was "running on empty.'
For the past 11 years, I have developed these strategies and shared them with my coaching clients.  Now I want to share them with you through the Stop Stress, Overwhelm and Guilt in 10 Minutes Per Day program.
I've still got a crazy busy life and yes, I occasionally feel over-extended and under-appreciated.  But, when I do, I go back to my strategies because they work.
Here's how:
Enjoy a sense of time expanding to meet your needs.  Exhale Ahhhhhh….
Adopt a new way of looking at your time through a simple process, that will leave you feeling less rushed and more "on top of things."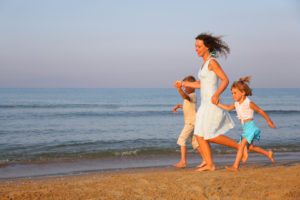 Identify your values easily through this program and watch activities that don't deserve your time and energy, fall away.
Create more time by changing the way you schedule your days and notice that you no longer find yourself habitually "running late."
In other words, you can park your car, take a breath, gather your thoughts and walk inside the house, instead of screeching into the driveway 10 minutes late, jumping out of the car while it's still in gear and running into the house feeling like you will never catch up.
Replace overwhelm with confidence and humor and an occasional glass of Malbec
Decrease overwhelm through a process that will take you no additional time, but will leave you with more "breathing room."
Retire the phrase "too much on my plate," by identifying what is serving you and your family and feel more "on top of things"
Identify small changes that can be easily implemented over time and notice how wonderful it feels to wake up, relaxed.
Give guilt the boot once and for all! (Choose a boot with some nice pointy toes)
Make your mind a "guilt-free" zone by focusing on finding time and energy for yourself, so that you are able to enjoy all the moments of your day.
Discover your internal "guilt triggers" through powerful and quick exercises that will allow you to replace guilt with tangible solutions.
Learn to identify the warning signs of guilt, through simple awareness and reap the benefits of stopping guilt in its tracks.
I know you feel like you're always playing "catch up" and no matter what you do, you just can't seem to get ahead.
It's easy to feel stuck in that cycle.
Your children are growing up and more than anything, you want to grab this moment in time with them.
You want to look back and say; "When it came to being a mom, I was a rock-star!"
And, you are passionate about your work.
You want to be able to say; "I went for it.  I took risks.  I achieved what I set out to achieve."
We are smart women, you and me.  We know that missing out on the small and important moments of life isn't worth checking one more thing off the list.
How many more to-do's will you check off before you add yourself to the list?
Yes, it all has to get done.  You and your husband need a date night, you haven't slept well in days, your daughter has to go to the orthodontist, and unless you want to take cold showers for the next week, the plumber must be notified.
But what if you could feel calm instead of stressed even though your calendar is filled to the brim and you just stepped in a glob of jelly left by your child who is "helping" by making his own lunch?
*  What if it was possible to untie the knot in your stomach and sail through each day with a sense of confidence and peace?
*  What if when you went to bed each night, you felt satisfied and happy with what you had accomplished?
It's possible.  It just takes one small tug boat to help you:
All for only $47.00 – Click Here to Register Now

This course comes with a 100% Money Back Guarantee.
If you do the course and it doesn't bring you benefit, let me know within 3 months of purchase and I will refund you 100% of your money, no questions asked.
Plus, if you let me know what you were looking for that you did not find in this course, I'll give you a recommendation for a book, author, website or another resource that might suit you better.
I really want to get you the help you need, no matter where it comes from.  I want you to be happy, so you have my word on this!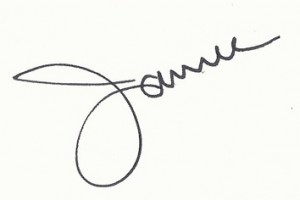 Jamee Tenzer PCC
If you have any questions please feel free to ask.
[easy_contact_forms fid=7]
________________________________________________________________________
CMQ Coaching LLC
email: assistant@jameetenzer.com
www.jameetenzer.com
149 S. Barrington Ave
#366
Los Angeles, CA 90049
3104713382