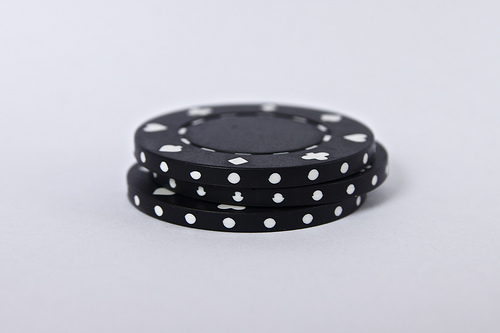 It's a New Year!  You may be looking forward to a fresh start, new possibilities and another chance to reach your dreams and goals.  You probably also took a look back into 2017 to see where you nailed it, and where you missed that mark by a mile.
You've regrouped, redirected, and recommitted. You're ready for 2018! Unless you're not.
What if you ended the year with a lackluster hand of circumstances?  You look at the hand that is dealt to you and all you see is scarcity.  You may find yourself holding the Ace of Feeling Alone, the Jack of Limited Resources and the Queen of Hopelessness.
With the scarcity "hand" it feels like you'll probably go bust before you get a chance to ante up. 
If you're like most of us when we find ourselves with this dilemma, we leave the table with a few dingy chips rattling around in our pocket and walk away hoping to be dealt a better hand one day soon.
But here's another play; stay at the table and play the cards you've been dealt.
Throw in the few chips you have left.  Celebrate when others win this particular hand.  Enjoy the game itself and luxuriate in the camaraderie of those around the table.  In other words, be generous with your time, your heart, your ideas, your friendship, and your last few chips.
Generosity is a powerful trait – it shows up in those that are confident and those that ooze executive presence. 
Generous people take responsibility before they are asked to, and share credit when they don't need to.  Generous people listen, appreciate, focus on the best traits in others and give what they have to give knowing that everything they give comes back to them in spades (maybe a Royal Flush?)
So what is the hand you've been dealt and what are your options?   Are you ready to stay at the table and be generous with your most valuable asset? (you!)
Coach Me Quick Tips for playing the generosity card:
Look for someone who could use your support and give it.
Identify 1 area of your life that is truly working and appreciate it.
Be generous with yourself by letting go of negative self-talk.
Notice who is being generous with you and accept it.
Whether you leave the table or not, you will be dealt another hand.  But wouldn't it be more fun to stay at the table and enjoy?
Playing the hand I was dealt in L.A.,
Jamee
Photo by SkyFireXII